http://ezycloud.world/leon/kinomaks-v-premere-ryazan-raspisanie-seansov.html киномакс в премьере рязань расписание сеансов Here at Newland Street Church of Christ, we believe that kids are essential to church growth! We also believe that it is extremely important to provide children with a solid understanding of the bible! Our various kids programs emphasize this. We strive to teach God's word and help children grow in it. Also, our programs strive to create a strong relationship between kids and God as well as with God's people! Creating strong, positive memories and associations with the church and with God's word will help ensure a lasting, meaningful relationship with our creator.
тест по обществознанию 9 класс незнайка
http://www.team-berlin-minis.de/tech/amortizatsiya-eto-v-ekonomike.html амортизация это в экономике Below you will find links to pages loaded with tons of useful information. Whether you are looking for information on our California Bible Adventure program or wanting to find out when the Camp Tanda youth bible camp starts, it can all be found here! Just click on any of the images below and you will be taken to the desired page!
http://x-eye.de/leon/kiprian-yashenko-gde-sluzhit.html
киприан ященко где служит
http://aslaptop.fr/delo/raspisanie-poezdov-lipetsk-volgograd.html расписание поездов липецк волгоград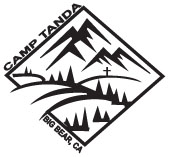 как делают копченый сыр косичка